The hair, the hair..., part DO
(repeat in your best marlon brando accent...)



No really...

What else would you do on a bored Friday afternoon?

In fact, Lea Ann has thought about doing something crazy with her hair for quite some time, but since she donates it regularly, and she didn't want to damage it too much to donate, and because she's generally a chicken, she hasn't done anything.

Yet...

But, since she isn't scheduled to go back to work at a client site for another six weeks, she decided now would be the time!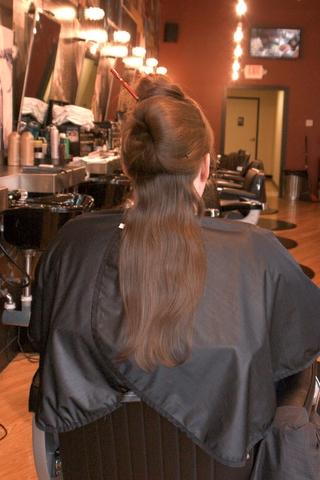 So we love this one, because Lea Ann's hair is just stuck on top of her head with chop sticks, but it looks great. Gives a great view of the color, too... This is before, of course...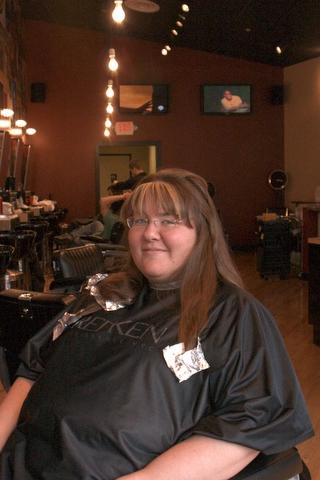 Here it is with the bangs bleached out. We kind of like it just like this. Maybe when the pink fades, Lea Ann will leave it this way. ;-)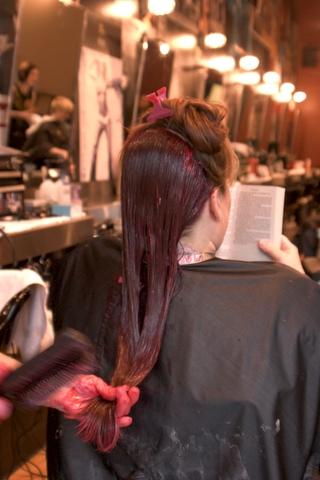 Half of Lea Ann's hair is on top of her head, its original color, the other half is slathered with pink dye.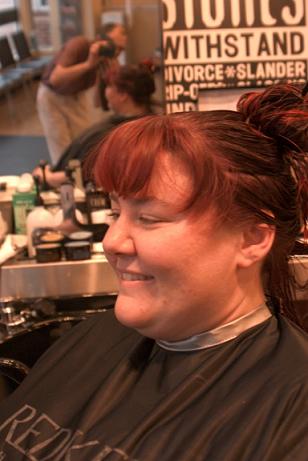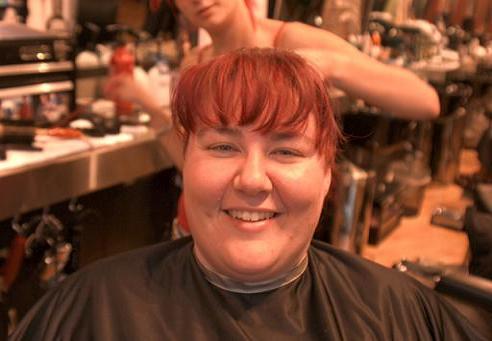 These are both drying Lea Ann's hair -- quite a long process.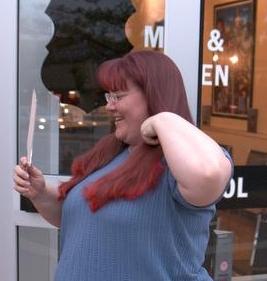 Here it is, all dry, and outside in the light. Of course, it was already evening, and it was overcast... We'll have brighter pictures later. Because it's BRIGHT. :-)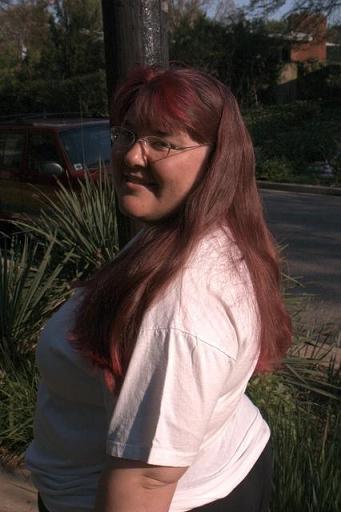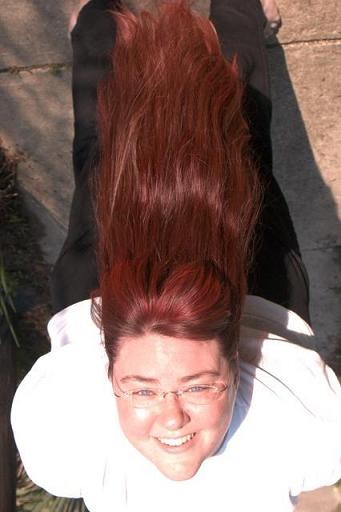 As it turns out, in the full sun the very next day, the color is not as bright as originally thought, but it still looks pretty cool.

Back to Mawler Home