waves crash on the beach
sunset turning gold then red
storybook wedding

---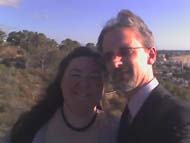 It is a gorgeous evening overlooking the ocean. The sun sets slowly in the west, casting all in a rosy hue. A breeze comes off the water, gently caressing faces, reminding us to hold loved ones close.
Friends are gathered around, smiling and laughing, enjoying the sun, the setting and each other.
Everyone looks fantastic, not just because of what they are wearing, but because of how they feel.
They feel that this is a happy evening.
This is a happy couple.

The bride is, of course, beautiful and the evening light just makes her shine with that much more radiance.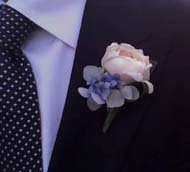 The groom is fetching, even if a bit distracted by the sound of waves and wind. (Who can blame him?)

The setting and the event are perfect.
After the ceremony, all retire to another spot just as beautiful.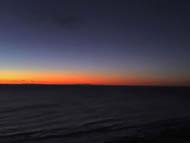 We dine, drink, dance, and love by sunset, overlooking the water.
This is a vacation within a vacation.
In fact, we brought only a cell phone with its attached camera. We participated, engaged, and enjoyed in a different way.
We also took a cab... Thanks for Peter/Fred and Helen for getting us to the reception and thanks to Amy and Stuart (no kidding) for getting us back to Glenelg and pouring us out of the car.
Have we mentioned that the people in Adelaide are fantastic?
Pre-reception picture of your dynamic duo courtesy Peter/Fred and Helen.